CERTIFIED ACCORDING TO THE ISO 9001 STANDARD
LYNDDAHL is certified according to the ISO 9001:2015 standard, which is an international quality standard. In order for us to live up to the high requirements in the standard, we continuously focus on realizing our quality goals and improving ourselves in the quality area. The certification helps to ensure that our customers get the best service, as well as flawless products of the same consistent and high quality every time.
In connection with our ISO 9001 certification, we have a quality policy that all our employees are well aware of. We also have a quality management system, which is used to keep track of all processes, methods, work instructions, standards, deviations, and legislation. At the same time, it brings together our business processes, which focus on consistently meeting customer requirements and improving their satisfaction.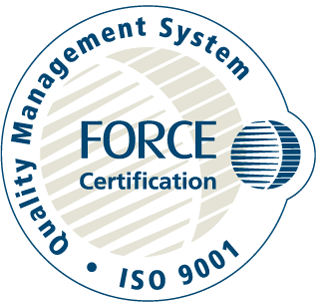 ---